Quality HVAC Repairs
If something is wrong with your ducts, we are always ready to evaluate what needs to be fixed. So when you choose us for your HVAC service, you will spend less on constant HVAC repairs while getting more value out of work done.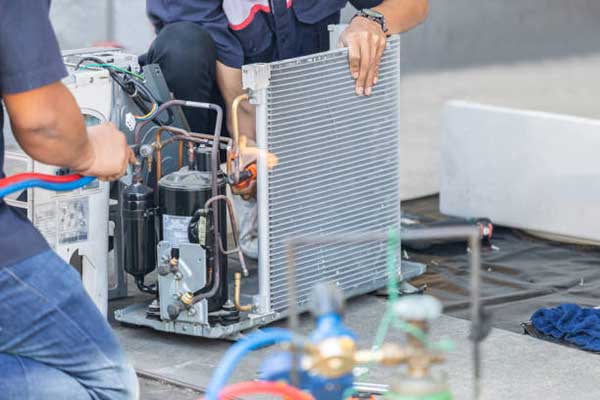 Furnace Repairs
When your furnace isn't working correctly, we can repair it. With decades of experience, we are familiar with the tricks in the business. We will provide suggestions for furnace repairs and a replacement if your old furnace is too outdated to run correctly with repairs. In that case, we'll recommend a new furnace installation with high-quality appliances to save you money on energy bills.
AC Repairs
When the heat index intensifies, comfort becomes your top priority. Repairing AC, like regular house repairs, should not be taken lightly–it may cost you more in the long run and can harm your home. If you are having trouble with your AC, contact our professional team for quick fixes and fantastic service.
Duct Repairs
We offer fast, reliable duct repairs for your HVAC system. When large holes in the ductwork and insulation cause a significant loss in air quality and comfort, you will want to get them repaired on the spot. If you're having issues with your ducts, we're ready to help. Duct repairs can extend the lifespan of your heating and cooling unit and eliminate air loss that you have already paid for.
Book HVAC Repairs Today
At Infinity Heating & Cooling, we want to be your first choice in HVAC repairs. Get the proper heating and air conditioning solution for your home or business with us. Our experienced technicians know what it takes to tackle any duct repairs and HVAC repairs needed. Contact us today.