Reviews
With our trained technicians, we install, maintain, repair, and replace all types of heating and cooling systems in your home. Our NATE-certified service technicians understand how important your heating and cooling systems are to your home. Customer service is our number one priority. With years of experience and a track record for success, we are the expert to rely on for all your HVAC repairs and new installations needs. Check out our reviews to learn why so many customers turn to us in Wisconsin. With residential and commercial services, we specialize in prompt service, dependable tools, and affordable pricing.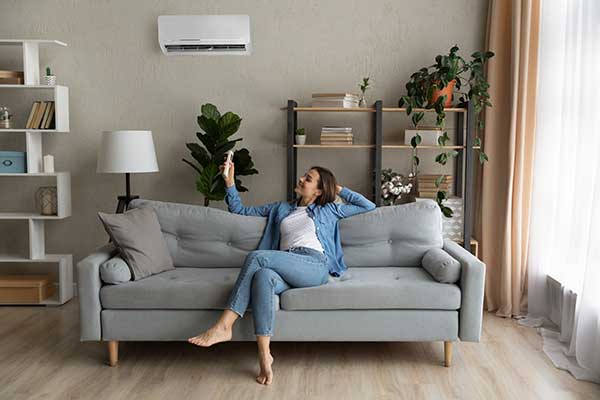 Check out our Latest Customer Reviews
Average Review Rating
Average Rating: 4.74
Total Reviews: 19
List Of Reviews
By:
Matt Rung
on
Infinity Heating & Cooling
Our furnace went out on Saturday. I messaged Infinity and John responded right away. Determined that the furnace had a bad heat exchanger, and he continued to message me through the day and answer other questions that I had. He was able to come first thing Monday morning with a replacement furnace and had my heat going again by noon! Also noticed and corrected a couple of other issues while he was here. Highly recommend him, professional, clean, very easy to work with, and at a great price.
Update 2/3/2021: We have two furnaces in our home and the second one went out. John did not disappoint once again. He had his team out quickly and they did another great job. Can't thank them enough for the quality of work that they do, the speed at which they are able to do it in, the excellent communication, and upfront and great price. Thanks again.
By:
James Dyer (JJ)
on
Infinity Heating & Cooling
John and his team were great - they repaired our ac that had a defective coil. He worked with the manufacturer to get it replaced and installed it quick. We will use Infinity Heating & Cooling again if need be. Thank you again!
By:
Kathleen Fiedler
on
Infinity Heating & Cooling
Rory was very professional, efficient and answered all our questions. We were very pleased with how quickly we were able to schedule an appointment and will use Infinity Heating and Cooling again.
By:
Rebecca Stritt
on
Infinity Heating & Cooling
I use Infinity Heating and cooling for my home and office and could not be more pleased. John is a true professional. Very honest and kind- he calls you back, shows up when promised and does top notch work. I trust him and his work 100%.